Music Streaming
We've integrated a Spotify & Deezer player to bring the tunes to your users fingertips. But besides music we bring all functionality a modern fan needs.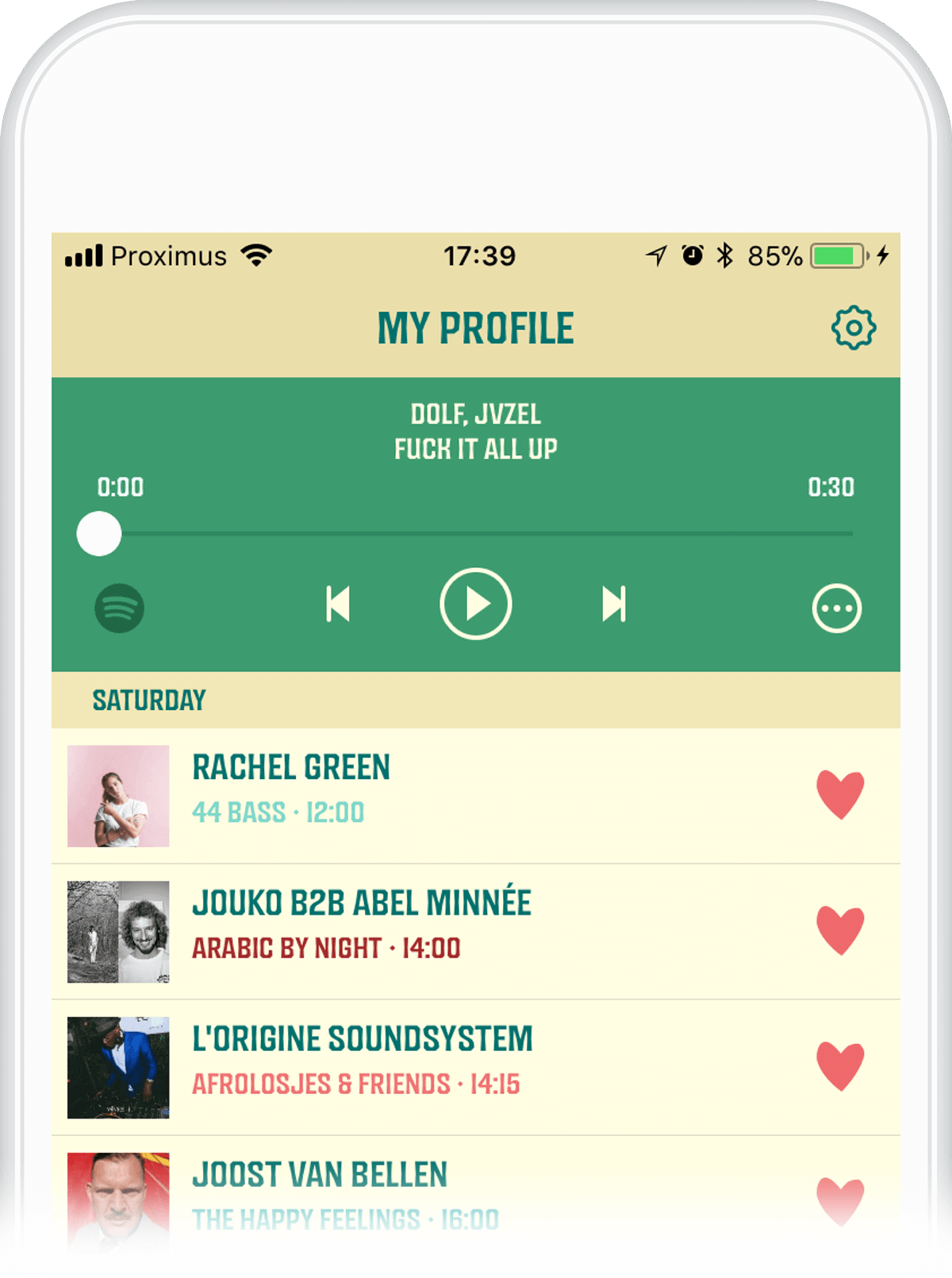 Personalisation & Favorites
Users can select favourites to create their own personalized schedule and receive reminders before their favourite bands take the stage.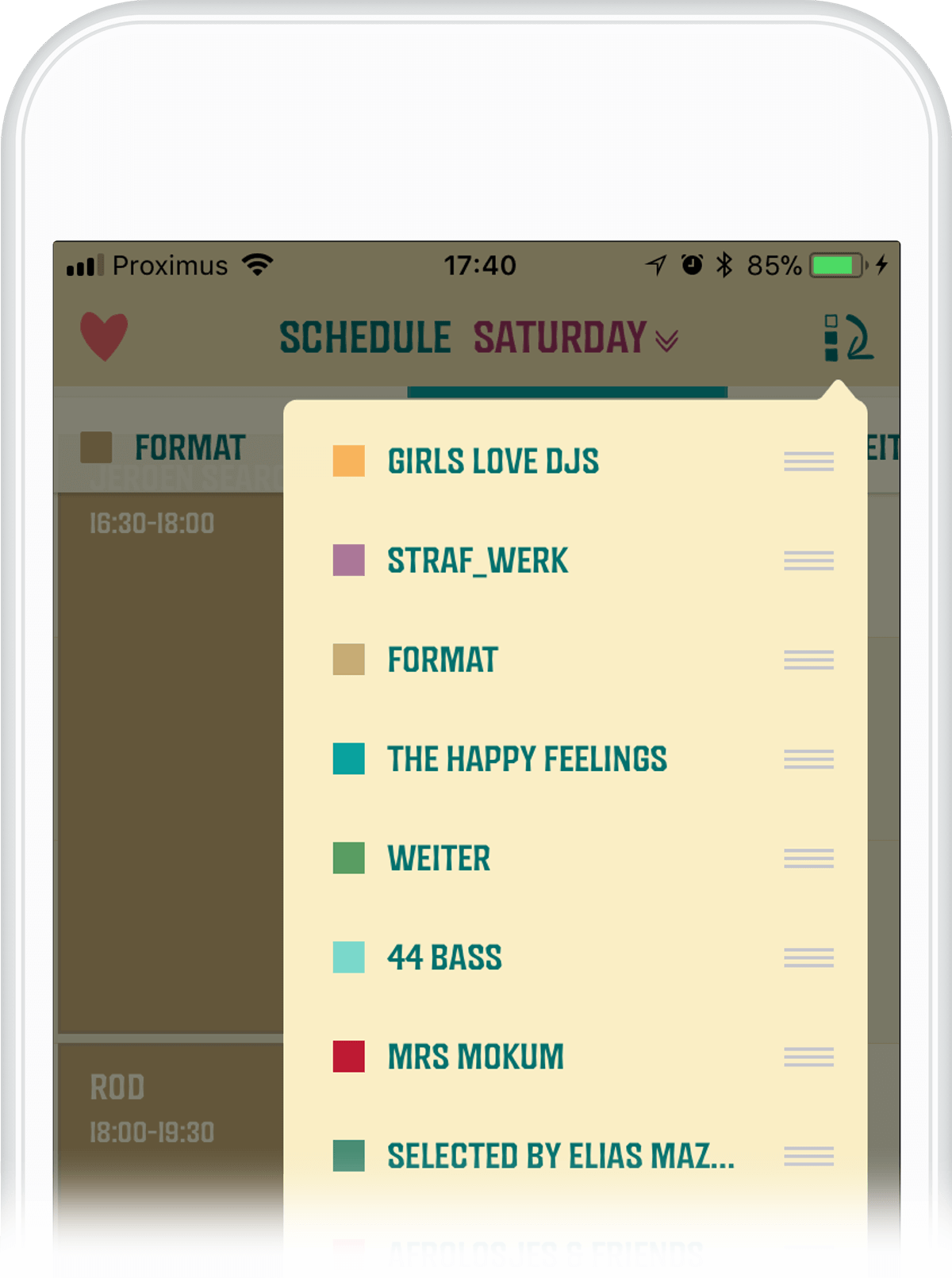 Interactive Map
Users can explore the festival grounds and discover new things. Simplified, accurate, offline maps help them find what they are looking for.